9 Things To Know About The Health Benefits Of Pink Himalayan Salt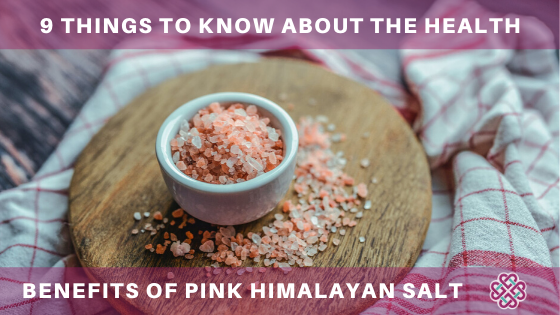 There are a lot of healthy and natural products that can help make our homes feel healthier, happier, and more comfortable. One that is growing in popularity is pink Himalayan salt.
Pink Himalayan salt is found near the Himalayan mountains in Pakistan and some believe that it provides a number of health benefits for your mind, body, and spirit by soothing sore muscles, purifying and detoxifying the air, raising energy levels, and more.
Original Article Source Credits: Health Coach Institute , https://www.healthcoachinstitute.com/
Article Written By: NA
Original Article Posted on: April 17, 2020
Link to Original Article: https://www.healthcoachinstitute.com/lifestyle/health-benefits-pink-himalayan-salt/
CLICK HERE TO READ THE FULL ARTICLE »
---
---